Apple iPhone 7/8 Connection Kit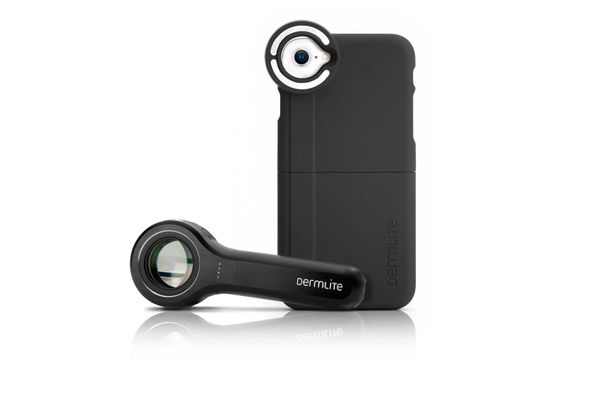 Apple iPhone 7/8 Connection Kit
This kit is all you need to connect your DermLite to your iPhone 7 or 8 (not PLUS models).

Conveniently, the DermLite iPhone case leaves all iPhone jacks and buttons accessible and is no bulkier than most consumer-grade cases. Add its superior scratch and impact protection to the list of reasons why you can keep it attached to your iPhone all the time, even when you are not doing dermoscopy.
Each DermLite Connection Kit includes a three-part slider case and MagnetiConnect. Compatible with any DermLite DL1, DL2, DL200, DL3, DL4, Foto X and GL.