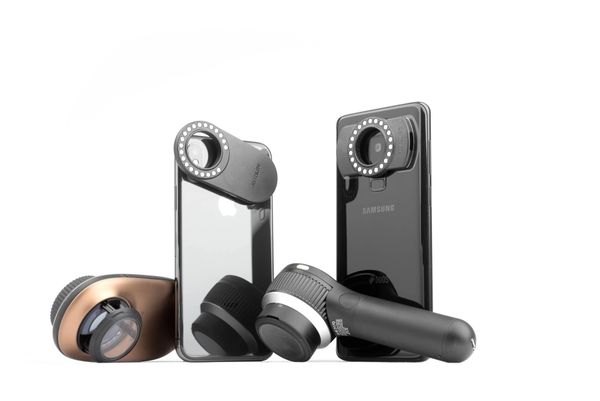 MagnetiConnect® Kit
This universal adapter solution is designed to let you attach your DermLite to virtually any smartphone or tablet. Simply stick the included adhesive metal ring on any iPhone, Android smartphone, iPad or tablet, attach the magnetic adapter, then your DermLite DL1
,

DL2

,

DL200

,

DL3/DL3N

, 

DL4,

 or even 

Foto X

. 

Its patent-pending magnetic array is strong enough to hold DermLite DL4 or DL200, yet won't interfere with your smartphone camera.
MagnetiConnect® Kit includes a custom guide which makes precise alignment over your camera easy. And not only can you snap your own favorite case right over the ultra-thin ring, you can also attach it onto most rigid smartphone cases made from harder plastics.
Not sure if you want to attach the ring to your device or its case? Don't worry, that's why each kit comes with three adhesive rings.
For phones or tablets with a center camera, the kit includes a special Wing adapter with alignment guide.
The MC Kit is compatible with any MagnetiConnect-compatible DermLite including DL1, DL2, DL200, DL3/DL3N, DL4, Foto X.
MagnetiConnect Kit includes: